Well hello there on Wednesday, July 14, 2021!
So it's time for another Homestead Blog Hop, with all the latest homesteading, homeschooling, self-reliance and green living posts from around the net.
And if you missed last week's hop, don't worry. You'll find it right here! Homestead Blog Hop 348.
What's New at An Off Grid Life This Week
We're getting a real lesson in patience and perseverance when it comes to weather this week.
You see, for the past few years we've had several homestead renovation projects that need to get done.
These include
foundation poured
wraparound deck (middle level, built two years ago) sided
Top two decks waterproofed
Garage and house roof done
Greenhouse built!
However, living this far north, we have a very short window of good weather for doing outdoor projects.
Last year, we built a new generator shed and a chicken coop. And this year, we really need to get a new foundation poured under our off grid home. It's an older home now, built in the 80s. And natural settling plus shifting (permafrost melting maybe?) means it's time.
Dan also wants to enclose the lakeside lowest level, the area currently below our massive wraparound deck. This would give us additional storage space, plus a nice man cave and games room for him, all with a lovely lake view.
But the rain. Sometimes we'll get two or three sunny days, then rain. And while we're happy it's keeping the wildfires away, it's also delaying our projects.
I'll post our progress in my Instagram stories so you can follow along there.
What's New on the Blog
Here's what new and improved on the blog this week:
Welcome to the Homestead Blog Hop 349!

Now on to the Homestead Blog Hop 349
Homestead Blog Hop will take place every Wednesday and is for all things homesteading: real food recipes, farm animals, crafts, DIY, how-to's, gardening, anything from-scratch, natural home/health, self-sufficiency, self-reliance, natural remedies, essential oils, & more! Basically anything related to homesteading.
Meet Your Hosts!
Follow Their Blogs
Kelly - Simple Life Mom (Facebook | Pinterest | Twitter | G+ | Instagram)
Natasha - Houseful of Nicholes (Facebook | Pinterest | Twitter | Instagram)
Liz - The Cape Coop (Facebook | Pinterest | Twitter | Instagram)
Ann - Live the Old Way (Facebook | Pinterest | Twitter | Instagram)
Sarita - An Off Grid Life (Facebook | Pinterest | Instagram)
Laurie - Ridge Haven Homestead (Facebook | Pinterest | Instagram)
FEATURED POSTS
from the Last Homestead Blog Hop
Each week we take turns choosing three posts to feature. Each post will be shared on all social media platforms by all of the hosts! Here are the features from Last Week's Hop:
1. When to Plant a Fall Garden from Oak Hill Homestead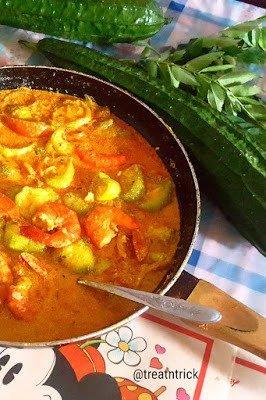 2. Petola Masak Lemak Luffa in Coconut Milk from Treat and Trick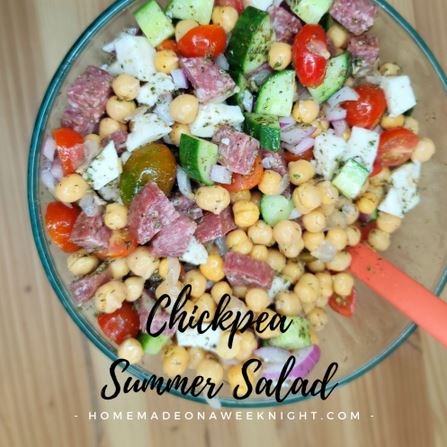 3. Chickpea Summer Salad from Homemade on a Weeknight
Congrats! Feel free to grab the featured on button for your post.
Just right click and 'save image as...'
Guidelines for this Get-Together:
Click on the "Add your Link" Button below and add a great image of your project or recipe. Make sure you link to the page of your family friendly post – not the main page of your blog.
Link up to

three posts

each week.
Try to visit at least a few other blogs at the party. Be sure to leave a comment to let them know you stopped by.
Link your post back to the

Homestead Blog Hop

. If the hop isn't linked to your post then you cannot be featured. All featured posts will be shared on all hosts' social media channels.
Please link up posts that you haven't linked to the hop before. You are welcome to link old posts from your blog.
By joining the party, you are giving the hosts permission to use one photo from your post with a link back to your site if it is selected as one of next week's Features.
This is a family-friendly link up meant to inspire and motivate the homesteader in all of us.
Let the Party Begin
Join Our Pinterest Board
Follow us on Pinterest and send me a message that you'd like to be added to our Homestead Blog Hop group board. The only rule is to only add posts that you've also added here.
Save</span
Save</span