Welcome to the Homestead Blog Hop 344!
Hello on Wednesday, June 9, 2021 and welcome to the Homestead Blog Hop 344.
Missed last week's hop? You'll find it right here: Homestead Blog Hop 343.
What's New at An Off Grid Life
We're busy at home, in the garden, and on the blog too. In the garden, Rory and I planted 100 seed potatoes. We saved most of our smallest potatoes from last year's garden, and bought one bag of Yukon Gold potatoes to plant as well.
Our family eats a TON of potatoes so it makes sense for us. We also started more tomatoes and peppers. Late this year, I know. However, we plant them in containers and move them around outdoors until mid August, then into our covered porch or laundry room.
We were also fortunate to get in two trackbeds of really good soil to help our garden grow. Catch up with our adventures on Instagram - seriously. And check out the homemade trailer our neighbour lent us.
I also added five new resources to our Homeschool Nature Collection, including a Mosquito Study, Insect Observation Pack, Plant Inspection Journal and Bingo Card, Weather Instruments Activity Pack, and a new Kids Hiking Pack
New On The Blog
Here's what is new and improved on the blog this week:
What is a Kitchen Garden? Everything You Need to Know
Pickling for Beginners: How to Get Started
Deer Proof Garden: How to Protect Your Garden From Deer

Now on to the Hop
Homestead Blog Hop will take place every Wednesday and is for all things homesteading: real food recipes, farm animals, crafts, DIY, how-to's, gardening, anything from-scratch, natural home/health, self-sufficiency, self-reliance, natural remedies, essential oils, & more! Basically anything related to homesteading.
Meet Your Hosts!
Follow Their Blogs
Kelly - Simple Life Mom (Facebook | Pinterest | Twitter | G+ | Instagram)
Natasha - Houseful of Nicholes (Facebook | Pinterest | Twitter | Instagram)
Liz - The Cape Coop (Facebook | Pinterest | Twitter | Instagram)
Ann - Live the Old Way (Facebook | Pinterest | Twitter | Instagram)
Sarita - An Off Grid Life (Facebook | Pinterest | Instagram)
Laurie - Ridge Haven Homestead (Facebook | Pinterest | Instagram)
FEATURED POSTS
from the Last Homestead Blog Hop
Each week we take turns choosing three posts to feature. Each post will be shared on all social media platforms by all of the hosts! Here are the features from Last Week's Hop: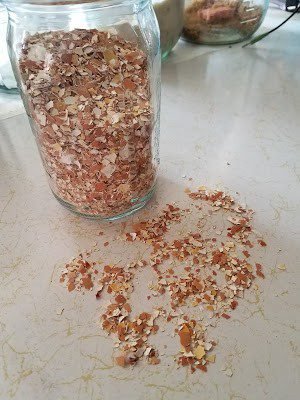 1. Make Your Own Grit for Backyard Chickens from Scratch Made Food for Hungry People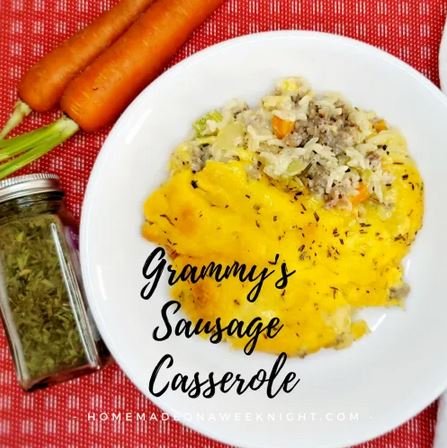 2. Grammy's Sausage Casserole from Homemade on a Weeknight
3. DIY Rustic Wooden Patriotic Stars from TeeDiddlyDee
Congrats! Feel free to grab the featured on button for your post.
Just right click and 'save image as...'
Guidelines for this Get-Together:
Click on the "Add your Link" Button below and add a great image of your project or recipe. Make sure you link to the page of your family friendly post – not the main page of your blog.
Link up to

three posts

each week.
Try to visit at least a few other blogs at the party. Be sure to leave a comment to let them know you stopped by.
Link your post back to the

Homestead Blog Hop

. If the hop isn't linked to your post then you cannot be featured. All featured posts will be shared on all hosts' social media channels.
Please link up posts that you haven't linked to the hop before. You are welcome to link old posts from your blog.
By joining the party, you are giving the hosts permission to use one photo from your post with a link back to your site if it is selected as one of next week's Features.
This is a family-friendly link up meant to inspire and motivate the homesteader in all of us.
Let the Party Begin
Join Our Pinterest Board
Follow us on Pinterest and send me a message that you'd like to be added to our Homestead Blog Hop group board. The only rule is to only add posts that you've also added here.
Save</span
Save</span
Save</span
Save</span