Hello on Wednesday May 12, 2021 and welcome to the Homestead Blog Hop 340.
Missed last week's hop? You'll find it right here at Homestead Blog Hop 339.
What's New at An Off Grid Life
So it's been a tough time around here.
On Friday morning our sweet yellow lab, Leo, who was part of our family for almost 13 years, had a stroke. On Saturday I made the difficult decision that it was time for our family to say goodbye to him. I've been through this before, and you know what? It never gets easier.
Leo had been with us going on 13 years and was there for our youngest daughters for their whole lives. He had a wonderful spirit and was the kindest companion you could ever ask for. Leo was also quick to be our protector here off the grid if he ever felt there was the slightest threat. He will be missed yet remembered fondly for the wonderful years he spent with us.
So if your family includes fur babies, please give them an extra belly-rub for me, will you? Thank you.
New on the Blog
In addition to the Homestead Blog Hop 340, here's what's new/updated on the site this week:
​DIY Bird Feeder for Kids Using Upcycled Cork Hot Pads​
​Scrub with Sugar: Handmade Lavender Grapefruit Scrub Soap​
​10 Things Homesteading & Homeschooling Families Know ​
​2-Week Chicken Unit Study for Kids​
Summer Homestead in Your Homeschool Series & Give*away
Are you looking for some new ideas to keep your children learning through the summer? My 10 Days of Summer Homesteading in Your Homeschool series is part of a special series and giveaway - Homeschooling Fun Through the Summer.
The series began yesterday - don't forget to enter the g*iveaway to win your choice of a $150 eGiftcard to your choice of Amazon, Christianbook.com, or Rainbow Resource.
The GROW Summit + NEW F*ree Bonus
So I've been sharing about the f*ree Grow Summit coming on May 21 because I truly believe the expert and resources getting shared in this f*ree online summit are so very valuable to anyone interested in growing their own food, becoming more self-reliant, living naturally, and getting started with homesteading.
With participants such as Marjorie Wildcraft, Justin Rhodes, Jason Matyas, and more, you know you're getting the best advice.
Even better? One of my favorite herbal education platforms, The Herbal Academy, is offering a bonus gift as well - their eBook A Foraged Feast - the Nutritional Value of Edible Wild Food.
Welcome to the Homestead Blog Hop 340!

Now on to the Hop
Homestead Blog Hop will take place every Wednesday and is for all things homesteading: real food recipes, farm animals, crafts, DIY, how-to's, gardening, anything from-scratch, natural home/health, self-sufficiency, self-reliance, natural remedies, essential oils, & more! Basically anything related to homesteading.
Meet Your Hosts!
Follow Their Blogs
Kelly - Simple Life Mom (Facebook | Pinterest | Twitter | G+ | Instagram)
Natasha - Houseful of Nicholes (Facebook | Pinterest | Twitter | Instagram)
Liz - The Cape Coop (Facebook | Pinterest | Twitter | Instagram)
Ann - Live the Old Way (Facebook | Pinterest | Twitter | Instagram)
Sarita - An Off Grid Life (Facebook | Pinterest | Instagram)
Laurie - Ridge Haven Homestead (Facebook | Pinterest | Instagram)
FEATURED POSTS
from the Last Homestead Blog Hop
Each week we take turns choosing three posts to feature. Each post will be shared on all social media platforms by all of the hosts! Here are the features from Last Week's Hop: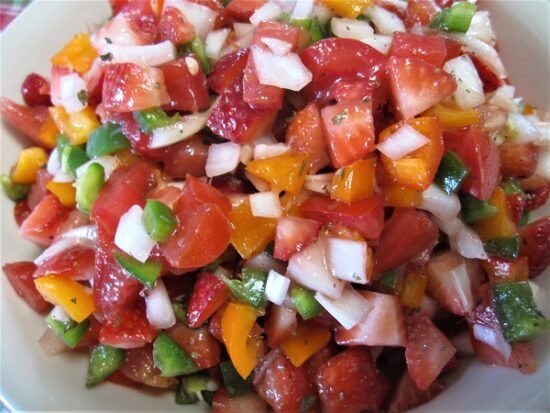 1. Fresh Strawberry Salsa from The Self Sufficient HomeAcre
2. Simple Steps to Begin a Frugal Home Lifestyle from Moms Are Frugal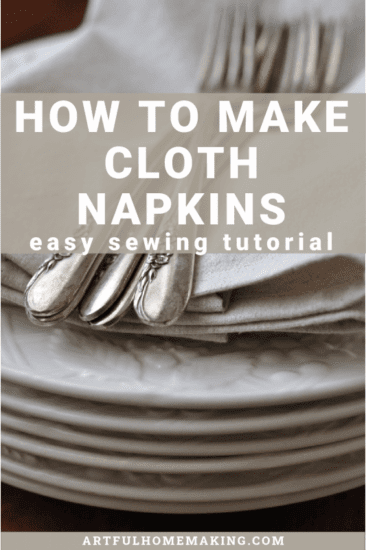 3. How to Sew Cloth Napkins Easy Tutorial from Artful Homemaking
Congrats! Feel free to grab the featured on button for your post.
Just right click and 'save image as...'
Guidelines for this Get-Together:
Click on the "Add your Link" Button below and add a great image of your project or recipe. Make sure you link to the page of your family friendly post – not the main page of your blog.
Link up to

three posts

each week.
Try to visit at least a few other blogs at the party. Be sure to leave a comment to let them know you stopped by.
Link your post back to the

Homestead Blog Hop

. If the hop isn't linked to your post then you cannot be featured. All featured posts will be shared on all hosts' social media channels.
Please link up posts that you haven't linked to the hop before. You are welcome to link old posts from your blog.
By joining the party, you are giving the hosts permission to use one photo from your post with a link back to your site if it is selected as one of next week's Features.
This is a family-friendly link up meant to inspire and motivate the homesteader in all of us.
Let the Party Begin
Join Our Pinterest Board
Follow us on Pinterest and send me a message that you'd like to be added to our Homestead Blog Hop group board. The only rule is to only add posts that you've also added here.
Save</span
Save</span