Welcome to the Homestead Blog Hop!
Hello for Wednesday, February 24, 2021 and welcome to the Homestead Blog Hop 329. If you're looking for inspiration to learn a new homestead skill, try a new homestyle recipe or get a peek at what other homesteading bloggers are up to you are in the right place!
Missed last week's hop? You'll find it right here - Homestead Blog Hop 328.
Homestead Blog Hop 329: This week at An Off Grid Life
It is a busy week on the site and around our home too. This week we've been enjoying the warmer temperatures in the -20s and the -teens. The kids have been sledding, and we even had a chance to clean out the chicken coop. Again.
One of the things we learned we did wrong when building the chicken coop was making it TOO airtight. Now it's too moist in there. We will make adjustments this spring. But for now, our deep litter method of lots of straw hasn't been working as well as we'd like.
And if you're looking for some expert advice on all things homesteading, check out the Whole Hog Homestead Bundle (yup, this is an affiliate link) - on through Sunday, February 28th at midnight MT.
Inside you'll find resources from 15 homesteaders sharing knowledge on a wide range of self-reliance, off grid living, homestead crafting and cooking skills.
New Posts...
As we're now approaching almost 200 posts on our website, I've been slowly updating some of our older (albeit most popular) posts, as well as adding new posts. Here's what new this week:
Newly updated posts...
Most Popular Social Media This Week...
On Instagram: This was a big hit this weekend..
On Pinterest: This might be our next homestead animal to try...
And Facebook: Time-limited free unit studies on animals are always popular with our followers!
Now on to the Homestead Blog Hop 329
Homestead Blog Hop will take place every Wednesday and is for all things homesteading: real food recipes, farm animals, crafts, DIY, how-to's, gardening, anything from-scratch, natural home/health, self-sufficiency, self-reliance, natural remedies, essential oils, & more! Basically anything related to homesteading.
Meet Your Hosts!
Follow Their Blogs
Kelly - Simple Life Mom (Facebook | Pinterest | Twitter | G+ | Instagram)
Natasha - Houseful of Nicholes (Facebook | Pinterest | Twitter | Instagram)
Liz - The Cape Coop (Facebook | Pinterest | Twitter | Instagram)
Ann - Live the Old Way (Facebook | Pinterest | Twitter | Instagram)
Sarita - An Off Grid Life (Facebook | Pinterest | Instagram)
Laurie - Ridge Haven Homestead (Facebook | Pinterest | Instagram)
FEATURED POSTS
from the Last Homestead Blog Hop
Each week we take turns choosing three posts to feature. Each post will be shared on all social media platforms by all of the hosts! Here are the features from Last Week's Hop:
1. How to Keep Livestock Water from Freezing from Oak Hill Homestead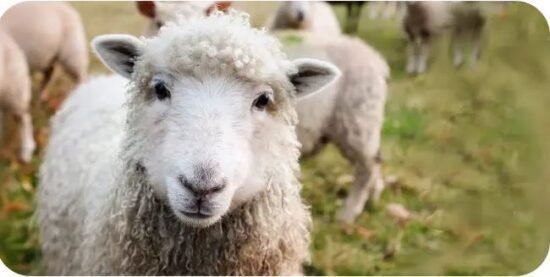 2. Setting Sane Homestead Goals from Dandelion Hill Homestead
3. 5 Habits of an Efficient Home Economist from Heritage Home Ec
Congrats! Feel free to grab the featured on button for your post.
Just right click and 'save image as...'
Guidelines for this Get-Together:
Click on the "Add your Link" Button below and add a great image of your project or recipe. Make sure you link to the page of your family friendly post – not the main page of your blog.
Link up to

three posts

each week.
Try to visit at least a few other blogs at the party. Be sure to leave a comment to let them know you stopped by.
Link your post back to the

Homestead Blog Hop

. If the hop isn't linked to your post then you cannot be featured. All featured posts will be shared on all hosts' social media channels.
Please link up posts that you haven't linked to the hop before. You are welcome to link old posts from your blog.
By joining the party, you are giving the hosts permission to use one photo from your post with a link back to your site if it is selected as one of next week's Features.
This is a family-friendly link up meant to inspire and motivate the homesteader in all of us.
Let the Party Begin
Join Our Pinterest Board
Follow us on Pinterest and send me a message that you'd like to be added to our Homestead Blog Hop group board. The only rule is to only add posts that you've also added here.
Save</span
Save</span